Dear Customer,
We would like to apologize for being late for your appointment. The time we set for your appointment does not include the time you choose the color and design. So we need your cooperation to get your appointment on time.
Please arrive Ten (10) minutes prior for your scheduled appointment.
Please call to let us know if you cannot arrive 10 minutes prior for your Scheduled appointment.
If you are unable to arrive 10 minutes before your appointment, we will not guarantee that your appointment will be made on time.
Group appointment of 5 people or more, we need to keep the group leader's payment information for the deposit. The deposit fee is $10/person, and we will make the deposit payment if the appointment is canceled after 24 hours from the appointment time.
Best Regards !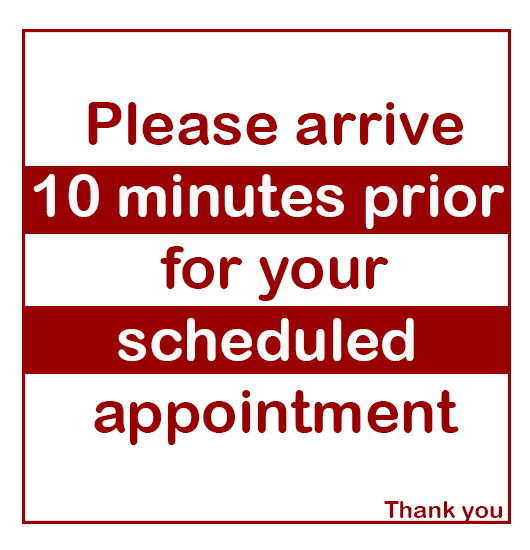 𝐈𝐍𝐚𝐢𝐥𝐬 𝐒𝐞𝐯𝐢𝐞𝐫𝐯𝐢𝐥𝐥𝐞
Call more information : +1 (865) 774-9995