1. Indie Nails
According to data from Pinterest, searches for "indie nails" are up 21 percent this winter. But what exactly is this nail trend all about? It's simply taking a different approach to painting each nail. As shown here one digit might have a checkered design, while others have swirls or a fresh take on the French manicure.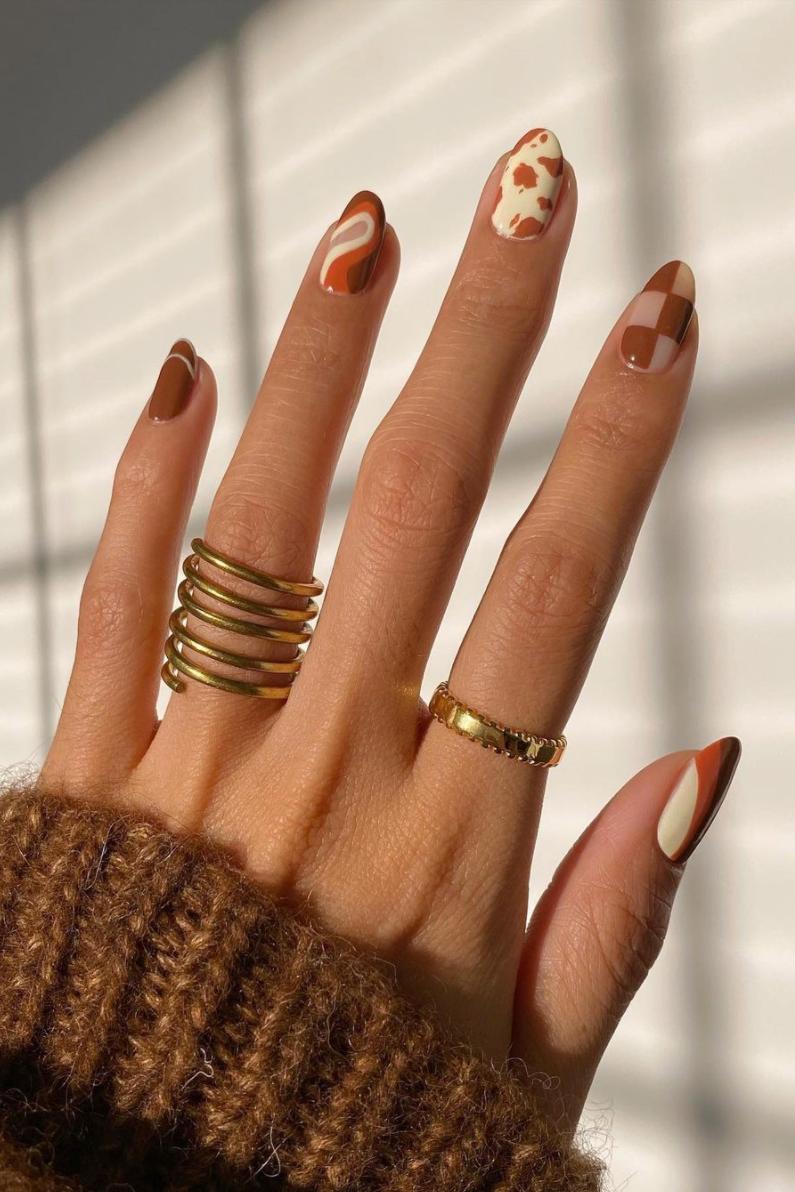 2. Velvet Nails
A velvet manicure relies on glitter and metallic polish to catch the light, creating a textured look that resembles, well, velvet.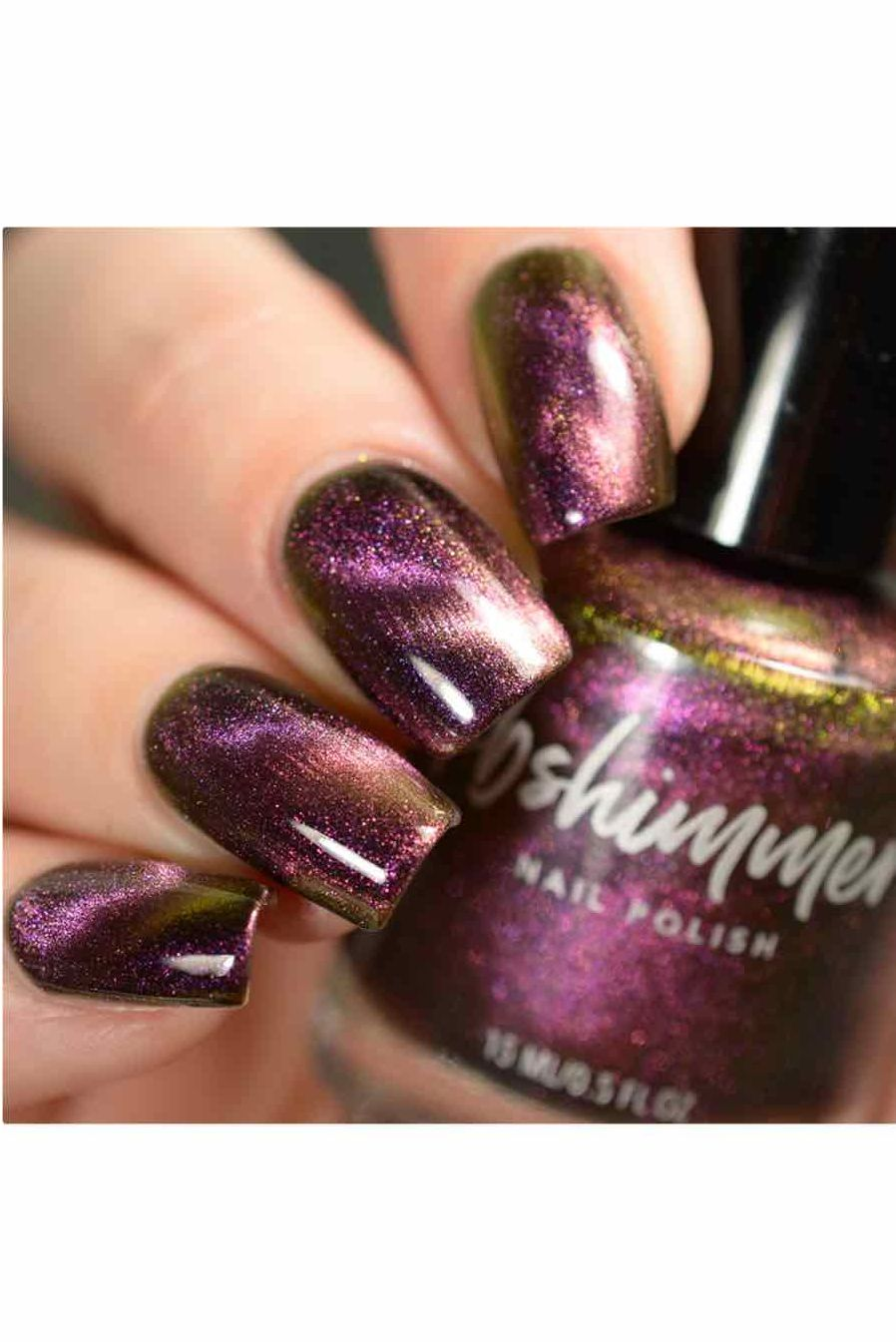 3. Abstract Organic Shapes
"As far as nail art trends, we'll be seeing lots of abstract organic shapes," says Rita Pinto, founder of Vanity Projects. Look for these designs in muted, monochromatic colors, like the deep burgundy and nude combo seen here.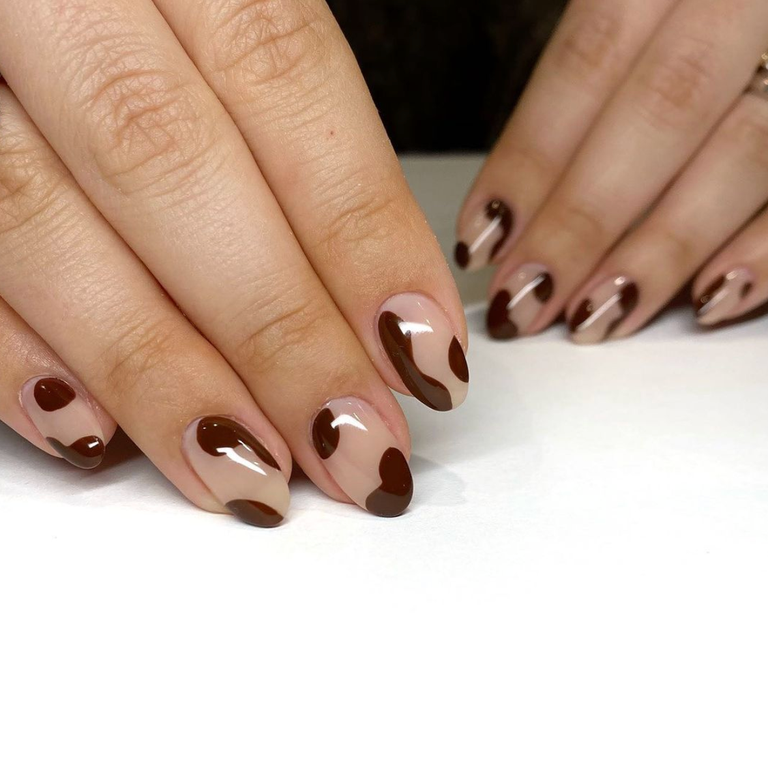 4. Unique French Manicures
For a softer take on nail art, look to French manicures. But instead of white tips, you'll see more fall monochrome colors, says Pinto.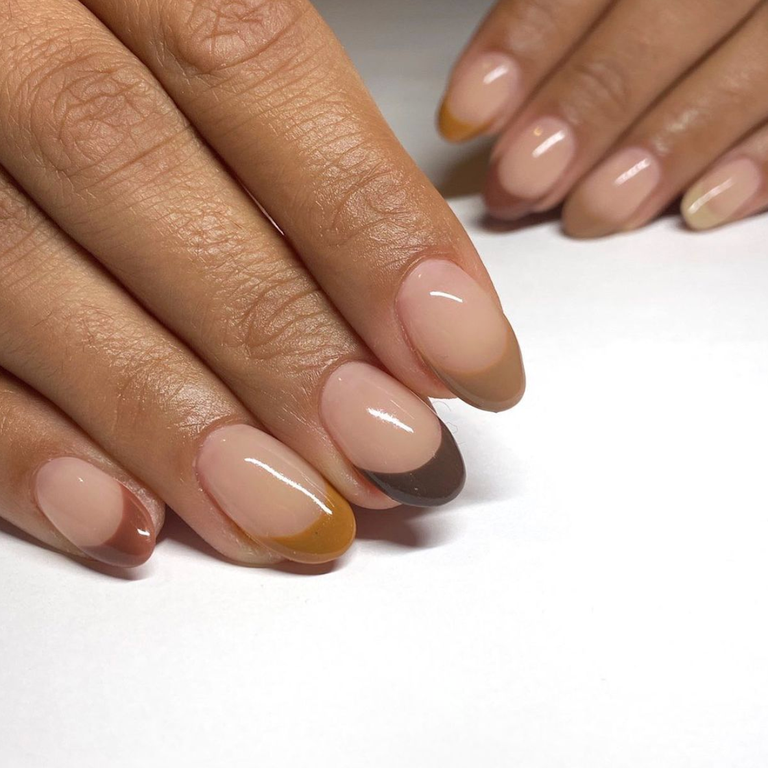 5. Shades of Pink
Gone are the days of more muted, neutral pinks. Look for all shades, from bubblegum to hot pink. "Pinks were a popular choice amongst designers this season, so I expect them to have a moment next year," says Jin Soon Choi, manicurist and owner of Jin Soon Hand and Foot Spas in NYC.